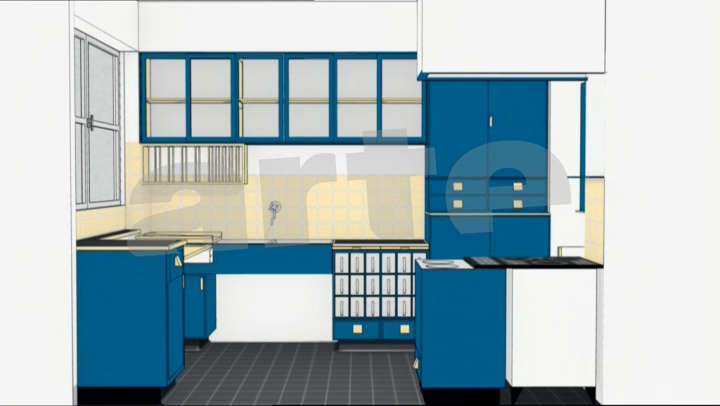 Please sign in to screen this programme
1,87m large and 3,44m long, equals 6,5m2, a rectangle long and cramped as a corridor. This layout for the standard minimum-kitchen conceived by architect Margarete Schütte Lihotzky in 1926 for housing low income families in the urban estate of " New Frankfurt ".
For the first time, architecture anticipated fitted storages from the conception of the construction.
10 000 items were produced, which makes the Frankfurter Kitchen the first " fitted kitchen " industrially produced.