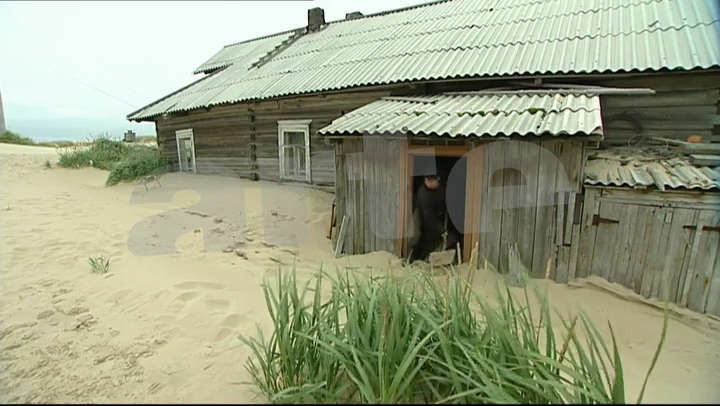 Please sign in to screen this programme
Every time the wind blows over the small town of Choyna, in the Russian Great North, the houses disappear a little further under the sand. A film of great beauty about a place that has (almost) become a ghost town.

With its mild and short summers, and its long and harsh winters, life is not easy in the Russian Great North. Yet, during the Soviet era, a bright future seemed to lie ahead of the inhabitants of the Kanin Peninsula. In the 1930s, the fishing industry was thriving and the small town of Choyna had swollen to over 1 000 inhabitants.

Today, the fishing resources have been drained and the little that is left is not enough to feed the 3 000 inhabitants that remain living in the town. The tons of fish have given way to tons of sand from the "White Sea", that cover the old decrepit boats, houses and streets.
Without the courage and perseverance of a few diehard locals, Choyna would have disappeared long ago. The lighthouse keeper Alexeï Chichelov is one of these locals. He has often been tempted to move away with his family. But the hope of seeing an improvement in the situation has made him bide his time.

As for Nadia Koriakina, she is convinced that Choyna will see better days. Her conviction is well founded - geologists have discovered underground marble deposits in the surrounding area. Whether or not they can be exploited for a profit remains to be seen.