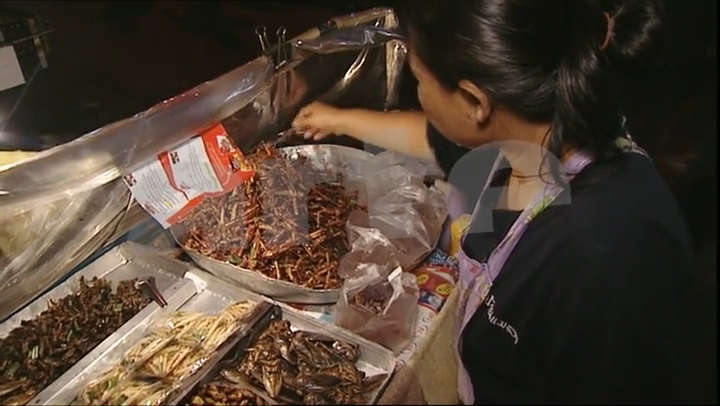 Please sign in to screen this programme
Patpong, the entertainment district of Bangkok has more to offer than just clubs and table dance bars.

Many women from the underprivileged provinces come here to earn a living as prostitutes; but 35 year old San has chosen a different profession.

She sells insects, which she cooks herself. Her quick snack menu includes locusts, maggots, beetles and scorpions. After presenting and selling her specialities for most of the night, she goes to buy fresh supplies at the market. During the day, she fries and roasts the different insects in her numerous woks.

Her family works hard in order to save money so they can build a house in their home village.