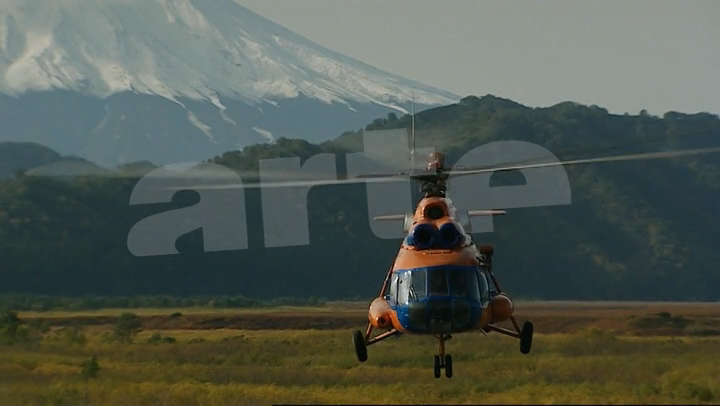 Please sign in to screen this programme
Boiling lakes, geysers, glaciers and fire-spitting volcanoes at 4,000 metres altitude - to the far east of Russia, near the borders with Asia and Alaska, lies Kamchatka, a pristine wilderness, one of the last on earth.

This is where biologist Alexej Maslow lives with his entire family. Maslow and other scientists are currently exploring the ecosystem of Kamchatka's largest lake - Lake Karymskoye.
Each year 6 million fish make their way into the lake to spawn. The salmon that lay their eggs here are not only enjoyed at restaurants across the world but also by Kamchatka's 10,000 bears.

Alexej Maslow flies by helicopter over the rivers and estimates the numbers of salmon cavorting in the water. In doing so, he contributes to determining this year's catch quota.