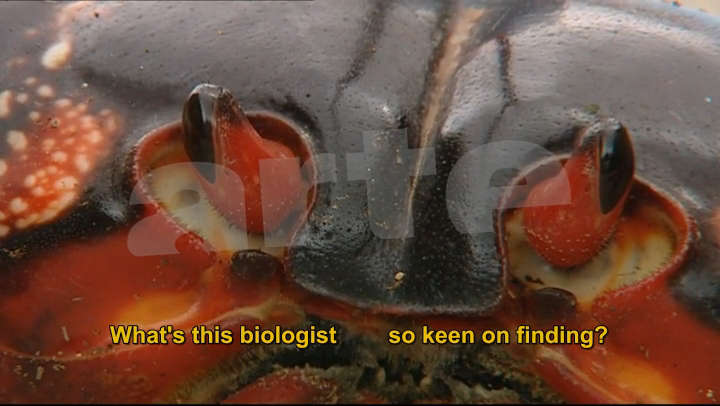 Please sign in to screen this programme
They look like a pocket-knife on 8 legs, are armoured like gladiators and reach the size of a dinner plate. Yet Red Land Crabs are markedly peaceful - and a rarity.

They are endemic to Christmas Island in the Indian Ocean, where they are abundant. Up to 120 million of them populate the archipelago.
By attaching a transmitter to their shell, British scientist Steve Morris is trying to track 6 of them to find out how the crabs find their way from the tropical rain forest to the coast, where they gather annually to reproduce.

During their migration over steep cliffs, streets and back yards, they risk their lives again and again - facing cars, hungry giant crabs and poisonous ants.