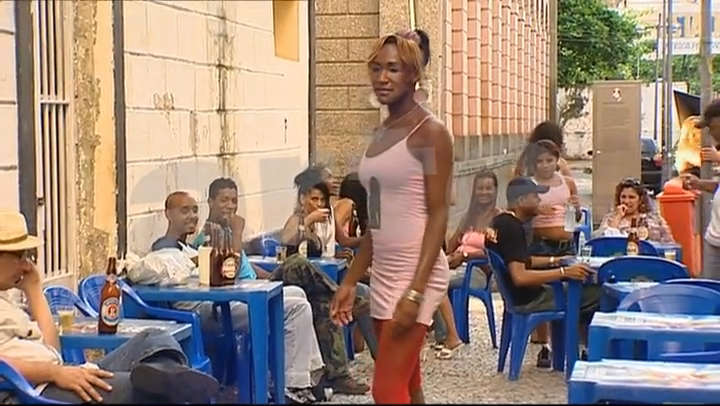 Please sign in to screen this programme
Imperatriz Leopoldina is a prostitute alley in Rio de Janeiro. The alley is a cheap, street-walk district on one hand and the birthplace of a modern fairytale on the other. The film accompanies the women of Imperatriz Leopoldina Alley from the street-walk to the catwalk.
The women have been waiting for customers, at street corners and on plastic chairs in front of the by-the-hour motel since early afternoon. "We, the prostitutes, have been trying for a long time to gain the respect of society.", says 32 year old Jane Eloy, "That's why we designed a fashion collection - to attract attention above all."

And that is exactly what they did. With their fashion label "Daspu" - short for the Portuguese "das putas", which means "from the whores" - the women are causing a stir on the Brazilian fashion scene.