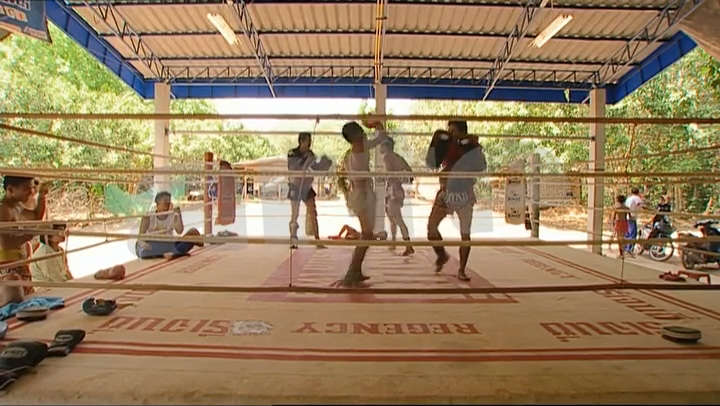 Please sign in to screen this programme
From striking with the knee, to hitting with the elbows, to high kicks with the shin in the opponent's ribs - almost everything is allowed in the martial art of Muay Thai. Focus on 3 children in this seductive and violent world.

Even during training sessions, techniques and kicks are performed at full strength and often bring about fractures, knockouts and permanent bodily injury.

Muay Thai is the national sport of Thailand, and one of the most brutal martial arts in the world. But it is more than that: for many athletes it is a way out of poverty.

They can achieve fame, honour and earn a lot of money with this martial art. But those who want to become professionals have to start training in early childhood and have to face their physical and psychological limits on a daily basis.