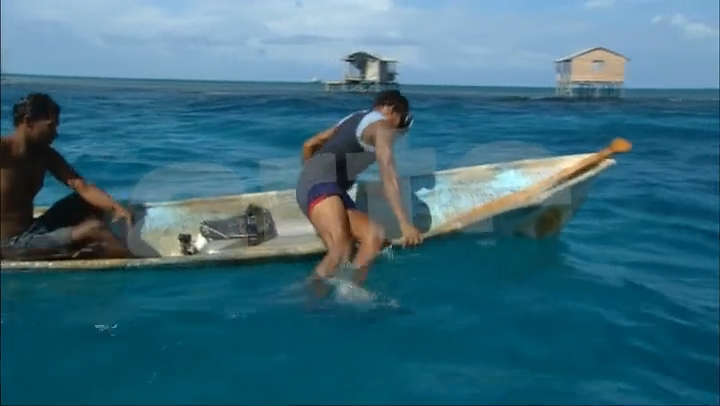 Please sign in to screen this programme
52'
Episode
This report accompanies Indian divers on what could be their last dives. It also portrays a young American who endeavours to help injured divers.

Miskito Indians are exceptionally gifted divers, but fear is their constant companion.
In order to reach the precious Caribbean lobsters they dive up to 40 meters deep, sometimes 15 times a day. Their equipment is not suited even for shallow waters: it often has broken air hoses, rusted seals and compressed air cylinders without pressure displays.

Every year, around 100 divers suffer from decompression sickness. In order to protect the Indian divers, legislation will make diving illegal within the next 2 years. But the Miskitos are resisting the future measures, because diving is their livelihood.