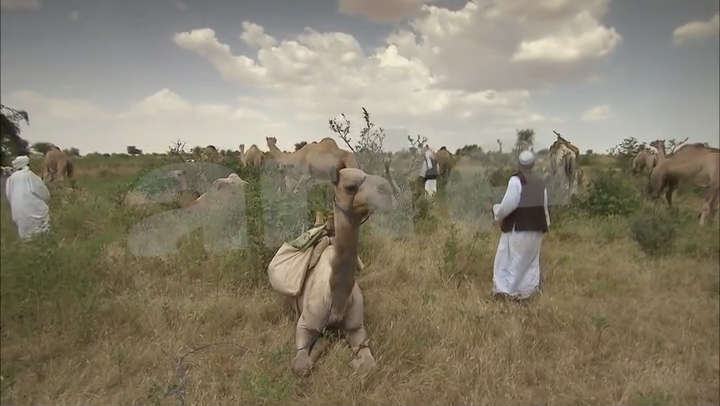 Please sign in to screen this programme
52'
Episode
360° GEO - Report takes part in an exhausting journey exhausting journey through desert heat and drought.

In the times of the pharaohs, people trekked through the desert between what is today Sudan and Egypt. They travelled in camel-caravans, loaded with ivory, salt, ostrich feathers and other precious cargoes. Even today, the Bedouin tribes follow these ancient trade routes, but today, it is the camels themselves that are sold to Egypt.

Approximately 3 million camels exist in Sudan alone and about 200,000 animals per year are sold to Egypt. One of the most important yet dangerous paths leads from Kordufan via Darfur to South Egypt. It is called the Darb al- Arba'in - " 40-Day road". Only experienced caravan leaders dare to undertake the laborious journey.