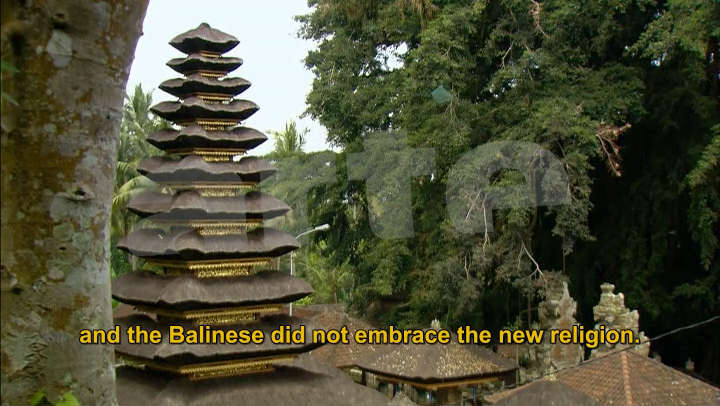 Please sign in to screen this programme
52'
Episode
For most people, Bali is known as a tropical vacation paradise, yet it is also internationally recognized as a winegrowing region.

Businessman Rai Burdasa grows 8 varieties of Balinese wine - each is a variation of blue dessert grapes, known as Alphonse Lavallée in France. Unlike in France though, he cultivates his vines in the form of a pergola, which provides a natural roof and protects the sensitive grapes from heavy rain and direct sunlight.

However, a strong monsoon has increased the proportion of water in the ground and this threatens to alter the wines' unique taste of apricot, walnut and vanilla. If Rai Burdasa does not come up with a good idea soon, the flavors could change, and his unique success story could turn into one of bankruptcy. Rai Budarsa is more than just a businessman - as a member of the High Caste, he is hoping the gods will look favourably on him.