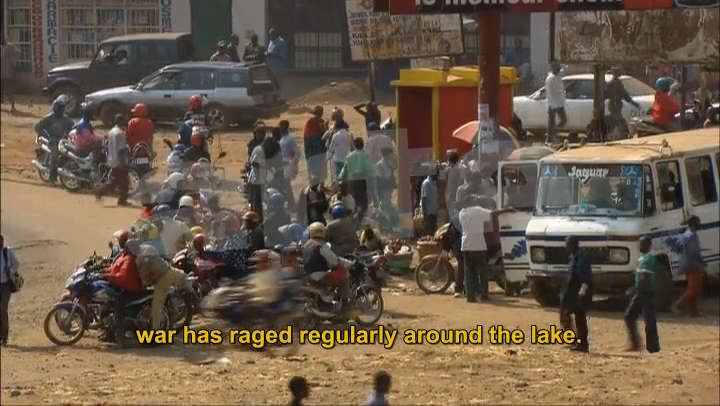 Please sign in to screen this programme
52'
Episode
The inhabitants of the island of Idjwi on Lake Kivu are poor but have one highly valuable asset in this region of Africa - peace.

The island of Idjwi is saddled between Rwanda and the Democratic Republic of Congo, right in the middle of Lake Kivu. Although its inhabitants have been surrounded for years by war and suffering, they have always been spared the violence. So tens of thousands of refugees have flocked to safety and settled there.

The only link to the mainland is via the Nyamizi, an old barge. Thanks to this shuttle service, the islanders can sell their harvests at markets on the mainland and establish contacts with the outside world.

360°-GEO boarded the boat that links the forgotten island to the African continent.