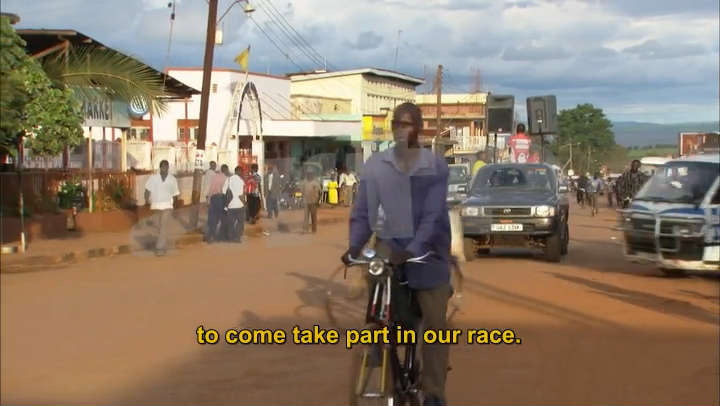 Please sign in to screen this programme
52'
Episode
In this part of Uganda, transport mainly takes the form of pedal power. And the boda-boda (a bicycle-taxi) is a highly sought-after vehicle.

The hilly and mountainous region to the north of Uganda's Lake Victoria poses a challenge for cyclists. But only rarely can locals afford a motorised vehicle. Bicycles are loaded up with all sorts of commodities - bunches of bananas, sheets of corrugated iron, fresh fish ...and even passengers.

Those who own a boda-boda cannot complain, as the treasured bike provides the means of feeding the whole family. Joseph Mukisa rides a boda-boda, although it is not his own. He has his heart set on owning his own bicycle.