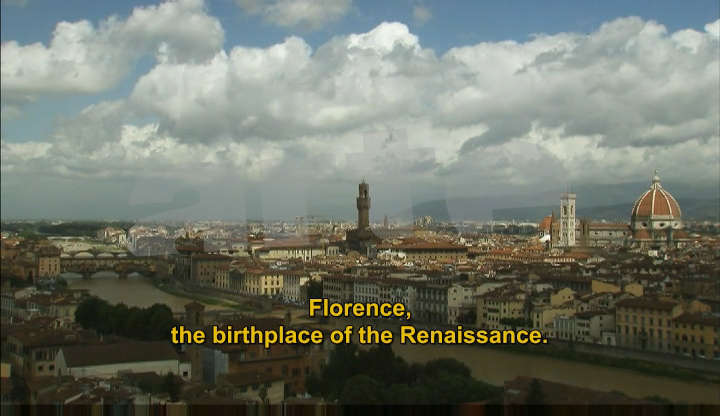 Please sign in to screen this programme
52'
Episode
Florence, the cradle of the Renaissance, is today a so-called "museum-city". The small city center is invaded by thousands of tourists every day. But there is one sport tourists usually don't know : the calcio florentino, a violent game with no rules, exclusively for Florentine people.

Struggling with the consequences of gentrification, the city is losing its identity and its citizens. But there is still one way in which Florence and the "Fiorentini" can express their own identity - the "Calcio Storico Fiorentino" (Historical Florentine soccer), a game that has been played in Florence for 800 years but only 3 days a year in the month of June!
This primitive, tough and dangerous mix of football and boxing is played in one of the world's most famous squares, the Piazza Santa Croce. The players can hit the ball with their hands or feet, and they can stop their adversaries in any way possible. These two rules make the game one of the roughest sports ever played.