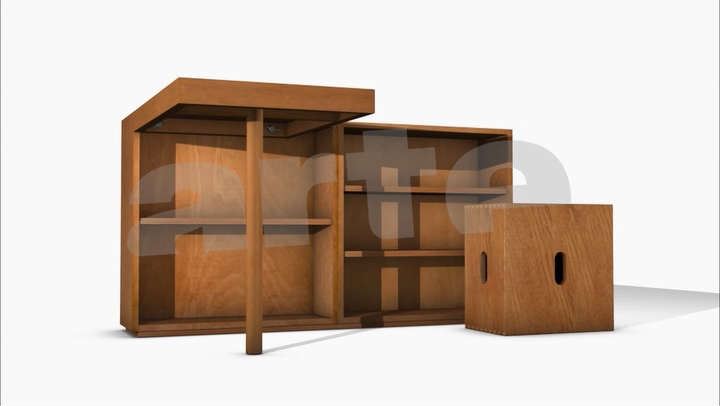 Please sign in to screen this programme
26'
Episode
This piece of children's furniture designed by Le Corbusier for the Maison Radieuse in Nantes-Rezé was an "interface" project, meaning it was designed as a link between man and his home.
Made up of a shelving unit and a worktop, in natural coloured matte oak, the desk is equipped with fixed shelves. The user can further modulate the unit by adding a supplementary feature to the existing system.
With its pure and simple forms, this piece of furniture has stood the test of time and is today manufactured for the general public, which is a sign of its designer's great modernity.