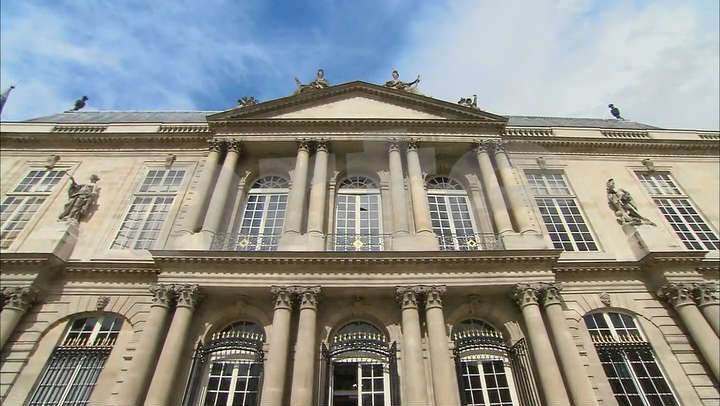 Please sign in to screen this programme
26'
Episode
The history of the Hotel de Rohan and the Hotel de Soubise is one of unbridled ambition that fuelled the Princes of Soubise's dreams of magnificence from 1705 to 1752.

The prince had a dual ambition: he wanted to transform the Hotel de Guise into the Hotel de Soubise for the Crown Prince, and have a second private house built for the fifth son, the Prince-Bishop of Strasbourg.
Two private houses face each other, separated by a beautiful garden in the historic heart of the town. During the various work campaigns, no expense was spared for the Princes of Soubise.
This paradoxical urban complex bears witness both to the Parisian "between court and garden" model and the architects' creativity in adapting it to an irregularly shaped plot. It is also an example of the political role of buildings for the French aristocracy of the 18th century.