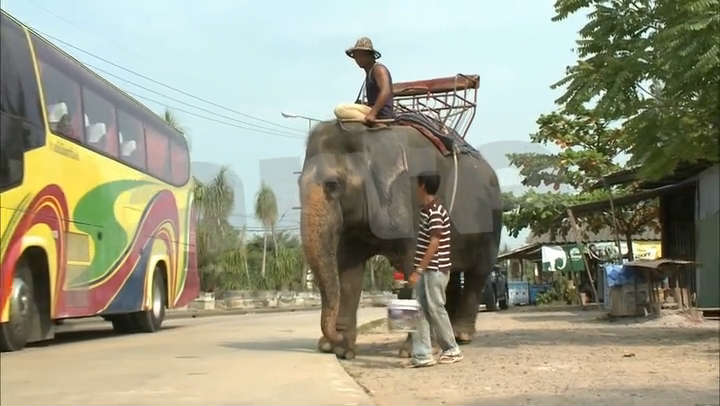 Please sign in to screen this programme
52'
Episode
In former times, 4 thousand elephants and their Mahouts used to work in Thailand's forestry.

Since then, at the end of the 1980s, when the government stopped deforestation, they have been unemployed. More and more elephant guides have moved to the big cities. For 4 years now, the government has been trying to ban them from the cities, as they are a safety risk for street traffic.

Non Yamdee lives with his elephant Poon Thap in the outer districts of Bangkok but doesn't want to be caught by the police and resettled. He has heard about a new elephant camp in the south – and that is where he intends to go.