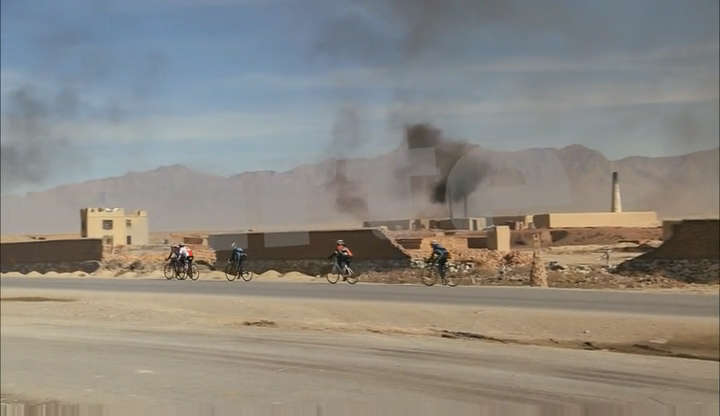 Please sign in to screen this programme
24'
Episode
It is an uphill pedal for Kabul's women's cycling team. At the same time as training in their sport, they are battling prejudice and championing women's rights.

In the conservative society of Afghanistan, still riddled with the influence of the Taliban, it is unthinkable for women to ride a bicycle. Most Afghans disapprove of gender equality, and a woman on a bicycle is still seen as offensive.

But a group of young women are challenging the taboo. Sisters Massuma and Zahra, aged 17 and 19 respectively, are the mainstays of the team. Coached by a male former champion cyclist, they cycle through the streets of Kabul every week. In the land of the burkha, there cannot be many Afghan women who wear cycling tights, tuck their headscarves into helmets, lead forward over their handlebars and pedal for all they are worth. Their bravery comes at a cost.

The girls are regularly threatened by some of the onlookers who throw stones or fruit at them as they cycle past. But that doesn't stop them. Their dream is to represent their country in the Olympics.