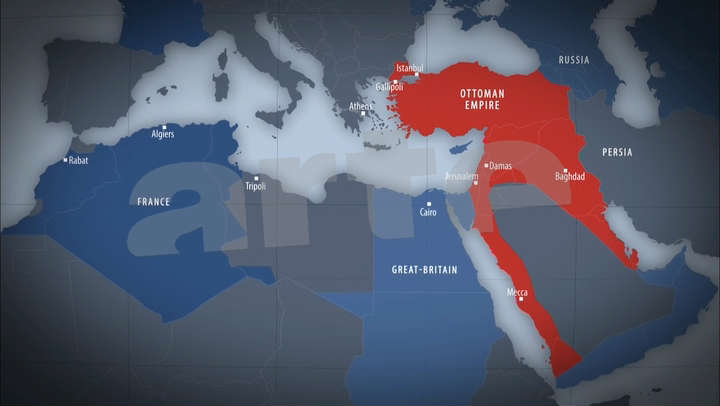 Please sign in to screen this programme
52'
Episode
In 1914, a weakened Ottoman Empire joined World War 1 on the side of Germany, Bulgaria and the Austro-Hungarian Empire. It literally had to fight on every one of its borders.

After losing the Balkans, the Empire withdrew to Anatolia – Asia Minor – and to the Arab provinces of Syria, Palestine, Mesopotamia and Hedjaz. This withdrawal into the Anatolian and Muslim core of the Empire, as historian Hamit Bozarlan describes it, is an essential feature of the time. The extermination of the Armenian, Christian, population of Anatolia, the first genocide of XXth century, took place in this specific context.

It is also in the same context that the Ottoman power tried to keep hold of its Arab provinces, their last protection. But the truth was that the Arab peoples had grown angry at the centralizing policies led by the Young Turks government, and they had started to express their own national ambitions. In 1916, Hussein, Cherif of Mecca, launched the Arab revolt. The divorce between Arabs and the Ottoman Empire was complete. The enemies of the Empire would soon see the advantage of it. Right after the war, the victorious Allies, France and Great-Britain, would swiftly forget the promises made to the Arab leaders for a united Arab kingdom. Instead, the peace treaties would dismantle what remained of Ottoman territories in the Middle East and create fragile Nation-States and disputed borders - Lebanon, Syria, Palestine, Jewish Homeland, Jordan, Iraq… These new States primarily served French and British ambitions, as they sought expansion.