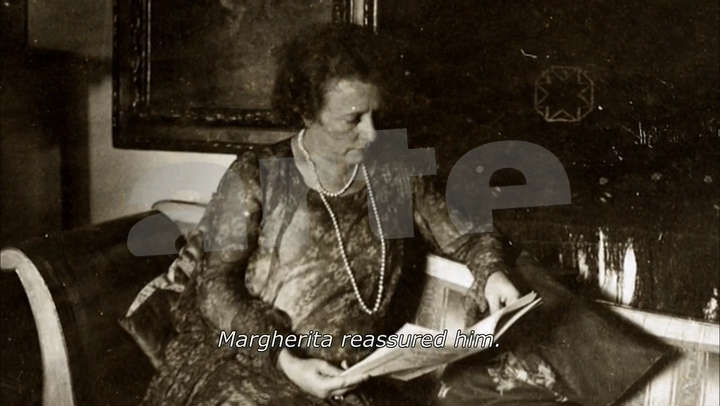 Please sign in to screen this programme
52'
One-off
Mussolini's mistress and advisor, remains a nearly forgotten woman in the Duce's entourage. 20 years of intense, loving, and reciprocal passion. For Mussolini, Margherita was his shadow and his speechwriter. She was the Duce's "other wife". She was jewish.

Born in 1880 in a 15th-century palace on the edge of the old ghetto of Venice, Margherita Sarfatti spent the rest of her youth in the Palazzo Bembo on the Grand Canal. Her father wanted her to have the best tutors.

But that did not prevent her from becoming a militant socialist and, later, one of the most listened to members of the party, and yet, an avant-garde feminist. Her salon, first in Milan then in Rome, attracted famous composers, writers, and artists from Italy and abroad. She loved to collect "precious people". In 1923, she had the first Novecento exhibition in Milan opened by her lover, Benito Mussolini.