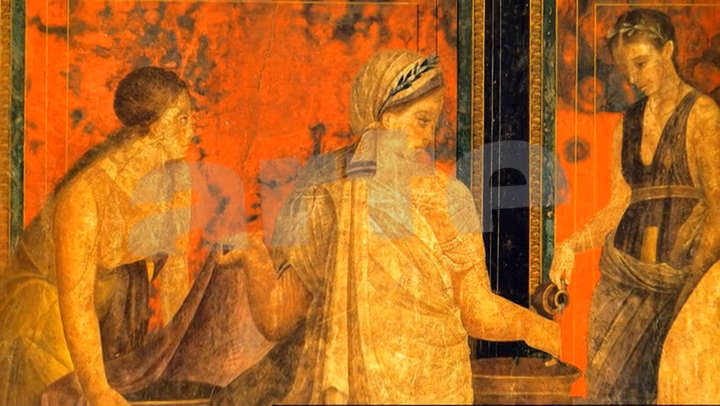 Please sign in to screen this programme
52'
Episode
During Antiquity, the cult of well-being and beauty is essential.
People went to great lengths to attain it - Roman women who dreamt of turning blonde used corrosive tincture made from goat grease and sulphur, and Roman men removed their body hair, wore their hair long and used curling tongs.
Throughout the six centuries of Rome's greatness, the draping of a toga was an art onto itself, which had to be mastered and which said much about the person wearing the gown. And in high society, a badly draped toga was a sign of trouble. If the inside flap trailed in a negligent fashion, as did Caesar's, it was, according to rumour, a sign of loose morals.
Then, with conquests and trade development, Roman fashion took on the influences of the Orient, China, Germany and Gaul. Gladiators and legionaries started wearing pants, won over by their practical nature.