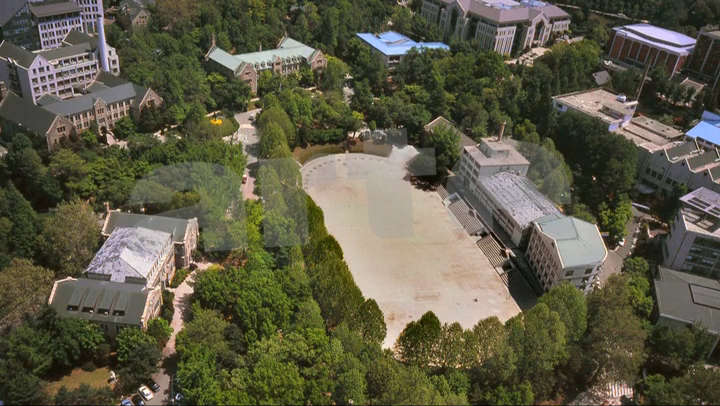 Please sign in to screen this programme
Seoul. Urban density. Skyscrapers. An Asian city.
At the end of the road, a vast esplanade giving onto a landscape of wooded hills and buildings of various periods, Ewha university is emblematic of this meld of tradition and hypermodernity set in the very heart of the capital city.

Classed as one of the top universities, the Ewha campus is the largest women's university in the world, with more than 20,000 students. It was founded in 1886 by Mary F. Scranton an American missionary. In 2002 the university launched an international competition for the construction of a new building, or rather a new domain. A complex 70,000 m2 (750,000 square foot) programme in which place for studies (lecture rooms, amphitheatres, libraries...) administration and commercial ventures (theatre, cinema, cafeteria, shops...) would coexist. On either side of a large divide, the installation is completely buried; the roofs with their plants follow the natural slope of the terrain. The two mirrored façades make high, glazed cliffs.

Dominique Perrault, the architect of the French National Library in Paris and the Olympic Velodrome in Berlin, continues here with a concept that is dear to him: the absence of architecture. It is the urban dimension and the organisation of the territory that prevails over the built object. The landscape supplants the architecture.